SERVICES
REQUEST A QUOTE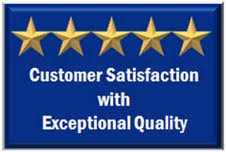 Precision Machining Services from IKER

IKER Manufacturing provides the highest quality precision machining services available anywhere in the United States. Ask us to prove it. Click the REQUEST A QUOTE link to send us a request for quote.

When You Need Precision Machining Services

Contact us even if you have an impossible deadline, or an extremely complex part. We enjoy challenges. So if you need precision machining services, call us first.
Why Use IKER?
When we ask our customers why they chose IKER Manufacturing to fulfill their machining requirements, they are very straightforward in their responses. Here are the TOP SIX reasons why they use IKER — and why you should.
Extremely competitive pricing.

Quick turnaround on quotes.

Quick turnaround on production.

Excellent quality of work.

High level of technical expertise.

Broad array of capabilities.
Click REQUEST A QUOTE now to receive a rapid response from IKER Manufacturing.