SERVICES
REQUEST A QUOTE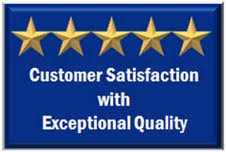 CNC Programming with Mastercam X
Because of our extensive Mastercam X capabilities, we can produce virtually any shape that you can imagine. Even those that require complex CNC machine programming. Go ahead, challenge us. We can work with files in IGS, DXF, SOLIDWORKS, STEP, and many other file formats. CNC programming is one of our specialties.
CNC Machine Programming
with Mastercam X gives us unsurpassed flexibility and capability in the area of CNC machine programming. Ask us to prove our expertise by giving us a challenging part that requires complex CNC programming.
Programming

We use Mastercam X to create complex shapes and configurations compatible with our CNC equipment. With the variety of equipment and expertise available to us, there is virtually no shape that we cannot manufacture. For your convenience, the following file formats can be input directly into our system:
IGS
DXF
SOLIDWORKS
STEP
Many more formats
We can work from your CAD data, engineering drawings or even hand-sketched concepts. We also have extensive experience in 3D contouring to fulfill all of your machining requirements.
Click REQUEST A QUOTE now to receive a rapid response from IKER Manufacturing.