Home / CNC MILLING & TURNING
SERVICES
REQUEST A QUOTE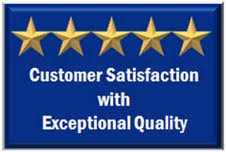 CNC Turning Center
One of the most common requirements in CNC machining is for CNC turning.
IKER has vast experience in CNC turning, and we'd be happy to demonstrate that CNC turning center experience to you.
CNC Milling
When you need CNC milling, contact IKER and we will turn around a quote in the shortest possible time. CNC milling is one of our specialties, and we are well-equipped and immensely experienced in this field.
Milling & Turning
IKER Manufacturing provides high quality, precision CNC milling and CNC turning services to meet just about any manufacturing requirements. We can handle prototype or short run projects as well as high volume jobs. See our MATERIALS page for a list of the many materials we can machine.
CNC Milling
IKER has cutting tools in numerous profile shapes including square, rounded and angled. This means we can produce a wide variety of part shapes and geometries for everything from engine components and mold tooling to many types of complex mechanisms and enclosures.

CNC Turning
State-of-the-art CNC turning equipment at IKER enhances the manufacturing process with a high level of automation and precision and delivers unparalleled quality and consistency. Clients benefit from the faster and more flexible production capabilities offered by CNC turning.
Click REQUEST A QUOTE now for a rapid response from Iker Manufacturing.