SERVICES
REQUEST A QUOTE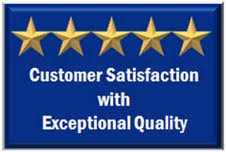 CNC Assembly

After manufacturing parts, IKER offers CNC assembly into components or subcomponents. So for parts assembly, turn to IKER Manufacturing.
Not all machining companies can take a project all the way through CNC assembly of parts, but IKER can. When it comes to parts assembly, turn to IKER.

Parts Assembly

When you use IKER, you don't have to farm out your CNC assembly to another company. Let IKER take your project all the way through parts assembly and you'll be glad you did.
Assembly

The experts at IKER Manufacturing often are asked to machine several components that are used on the same finished product. As a result, we have developed skills in building assemblies, testing, and packaging the final assembly, so it's ready for shipment to the end customer.
We can also build sub-assemblies and ship them to you for assembly with other components.
We have also built "kits" for customers who prefer to do the assembly themselves. This can be an excellent option when we are machining a large percentage of the parts used on the final assembly.
Click REQUEST A QUOTE now for a rapid response from Iker Manufacturing.