SERVICES
REQUEST A QUOTE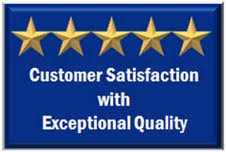 CNC Machine Shops
IKER Manufacturing is one of the top CNC machine shops in the nation, and our clients will testify to that. The quality of our CNC precision machining is unsurpassed, and we can prove it. Give us a chance.
CNC Precision Machining
We have been offering CNC precision machining for many years, and all of our staff are experienced and talented in providing precision CNC machining services of many types.
Precision CNC Machining
So when it comes to choosing one of the very best and most dependable CNC machine shops in the U.S., choose IKER Manufacturing. You can't find better precision CNC machining anywhere else.
IKER is Committed to Quality
Your path to quality begins with IKER Manufacturing's unmatched customer service on your precision machined components. Our turn-key operation has been established to provide a one-stop destination for fulfilling your machining requirements.
IKER Manufacturing is meticulous in its QC (Quality Control) inspection process. Every project that moves through our plant is produced to the exact specifications of our clients. No exceptions. IKER inspection ensures that each and every piece is produced with the highest quality.
Click REQUEST A QUOTE now to receive a rapid response from IKER Manufacturing.