Home / WIRE & SMALL HOLE EDM
SERVICES
REQUEST A QUOTE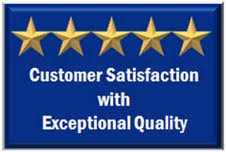 Wire EDM Machining and Small Hole EDM

IKER Manufacturing can provide the highest quality wire EDM machining and small hole EDM services. If you need EDM wire services or small hole EDM services, contact IKER today. EDM Wire Services is the same thing as Wire EDM Manufacturing.

Electrical Discharge Manufacturing

EDM actually stands for Electrical Discharge Machining. Wire EDM refers to electrical discharge machining.
Wire EDM
Electrical Discharge Machining (EDM) is an extremely accurate method of part production. Special wire EDM technology is essential for higher tolerance parts and repeatable tooling. We offer small wire sizes (down to .004") and can hold a .0002 tolerance.
Our in-house wire EDM technology includes large travel EDM machines and software for 4-axis (independent UV) cutting and automatic wire threading. This technology allows us to rapidly produce precision parts for virtually any application and most industries.
IKER is capable of cutting all types of conductive materials and exotic metals. (See our MATERIALS page for details.) For many years IKER Manufacturing has been exceeding customer expectations for superior wire EDM services and has an excellent reputation for the fastest turnaround and most competitive pricing.
Small Hole EDM
IKER™'s small hole EDM capabilities complement our wire EDM technology by creating starter holes through exceedingly difficult-to-drill materials and thicknesses. This greatly reduces cost and turnaround time for customers.
Click REQUEST A QUOTE now for immediate response to your wire and small hole EDM needs.