SERVICES
REQUEST A QUOTE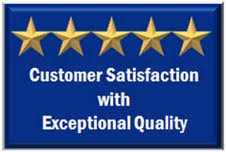 CNC Grinding

To round out our machining services, IKER provides CNC grinding as an adjunct to our comprehensive array of precision machining services. CNC grinding is an important part of many projects.

CNC Surface Grinding

CNC surface grinding is required by many of our clients. We are experts in CNC surface grinding.

CNC Surface Grinding

When you have a need for CNC grinding or CNC surface grinding, contact IKER Manufacturing for experience, quality and reliability.
Grinding
At IKER manufacturing we use grinding as a support to other processes to fully serve the needs of our customers. Grinding has been an integral element in our process capacity since day one. As with the variety of machining options we offer, there is a full complement of surface, centerless, cylindrical and CNC grinding services. IKER Manufacturing is able to produce critical finishes and tolerances that can't be conventionally or efficiently machined.
Grinding After Heat Treating
Today's precision components frequently need heat treating to achieve the functionality or durability required to perform optimally. Exposure to extreme temperatures generally distorts or changes a part dimensionally. To bring parts into print tolerance, grinding after heat treating is often essential.
Even when heat treating is not necessary, having the grinding capacity to perform certain finishing steps often allows the previous machining operations to run faster, establishing a robust process. This capability saves you money and provides your assembly team with a quality product.
Click REQUEST A QUOTE now to receive a rapid response from IKER Manufacturing.