SERVICES
REQUEST A QUOTE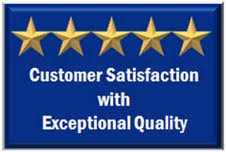 CNC Swiss Turning

IKER provides complete CNC Swiss turning capabilities using advanced Swiss turning center technology for production machining of superior uality.

PROduction Machining

Production machining of cylindrical parts requires the CNC Swiss turning technology and expertise of IKER Manufacturing.
Look to IKER for quality production machining and prototype manufacture
CNC Swiss Turning
CNC Swiss turning from IKER provides fast turnaround on quality cylindrical parts. IKER uses advanced CNC Swiss turning centers to machine precision parts for many industries (see our INDUSTRY FOCUS page for more details).
In a Swiss turning center, parts move along a Z-axis while the tools remains stationary, contrary to conventional turning in which the part is stationary and the tools move. Materials are firmly held in place and advanced through a guide bushing that allows only one section of the material to be machined at a time. This virtually eliminates deflection and vibration to dramatically improve accuracy.
Swiss turning requires the kind of advanced technology and expertise you can find at IKER Manufacturing.
Click REQUEST A QUOTE now for a fast response.