Home / EXTERIOR PROCESS – FINISHING
SERVICES
REQUEST A QUOTE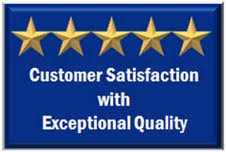 Heat-treat, anodize and hardcoat anodize
We provide finishing services that include heat-treat, anodize, and hardcoat anodize.
Electroless Nickel, Electropolish and Passivate
If you need finishing such as electroless nickel, electropolish, or passivate, look no further than IKER Manufacturing.
Black oxide, black zinc and bright dip.
After we machine and assemble your parts, we can complete the job with exterior process and finishing, including black oxide, black zinc, and bright dip.
Powder Coating, Silver, Gold, or Bead Blast
We can provide even finishes such as powder coating, silver finish, gold finish, or bead blast. Ask us for samples.
Polishing and Buffing, engraving, and etching
IKER can provide a vast array of exterior process services, ranging from engraving and etching to polishing and buffing. Let us do the entire job for you, and keep things simple.
Exterior Process and Finishing

IKER Manufacturing has the resources and expertise to complete projects all the way through exterior process and finishing. Here are some of the services we can provide:
Heat-treat
Anodize
HardCoat Anodize
Electroless Nickel
Electropolish
Passivate
Black Oxide
Black Zinc
Bright Dip
Powder Coating
Silver
Gold
Bead Blast
Polishing & Buffing
Engraving
Etching
Click REQUEST A QUOTE for a fast response.