SERVICES
REQUEST A QUOTE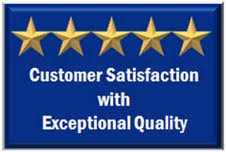 Metal machining

Our metal machining capabilities allow us to machine almost all metals. We are capable of machining titanium, and expert in aluminum machining. We can also machine most alloy steels, beryllium, bronze and bronze alloys, as well as carbon steel.

Machining Titanium

Metal machining is a strength of IKER Manufacturing, and so far we haven't found a metal we can't handle. We are comfortable machining titanium, copper, molybdenum and nickel, as well as aluminum machining. Challenge us — we're up for it.
Aluminum Machining

When it comes to working with metals of all kinds, aluminum machining is one of our most common requests, and IKER is up to the task. But our capabilities go beyond aluminum… we can also machine palladium, stainless stell and titanium.
Materials
IKER Manufacturing has broad experience in working with many kinds of materials. If you don't see a required material listed here, please contact us to see if we can machine that specific material. The chances are, we can.
Metals
Alloy Steels
Aluminum
Beryllium
Brass
Bronze Alloys
Carbon Steel
Copper
Molybdenum
Nickel
Palladium
Stainless Steel
Titanium
Plastic Polymers
ABS (Acrylonitrile Butadiene Styrene)
Acetal
Acrylic
Fiberglass Reinforced Plastics
Nylon
Phenolic
Polyamide-Imide
Polycarbonate
Polyetheretherketone (PEEK)
Polyetherimide
Polyethylene
Polyphenylene Sulfide
Polypropylene
Polystyrene
PTFE (PolyTetraFluoroEthylene)
PVC (Polyvinyl Chloride)
PVDF (Polyvinylidene Fluoride)
Teflon
Click REQUEST A QUOTE now to receive a rapid response from IKER Manufacturing.